Duofu group holding hands with Qinghai, Zhejiang Merchants' new generation shows full responsibility

Recently, the 21st "China Qinghai green development investment and Trade Fair" was held. As a new generation of Zhejiang businessmen, Duofu Group signed the strategic cooperation framework agreement with the people's Government of Qinghai Province.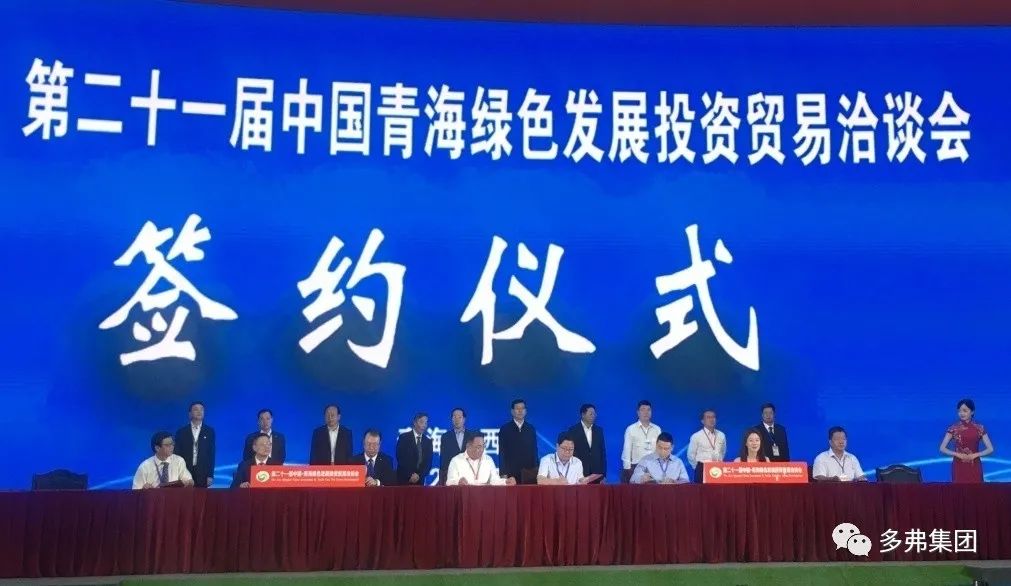 Recently, the 21st "China Qinghai green development investment and Trade Fair" was held. As a new generation of Zhejiang businessmen, Duofu Group signed the strategic cooperation framework agreement with the people's Government of Qinghai Province. During the cooperation period, Duofu group will take Qinghai Province as the key investment area, actively explore cooperation in various economic fields with governments and enterprises at all levels in Qinghai Province, especially in the ecological economy, circular economy, digital economy and enclave economy, and give play to the industrial agglomeration effect and the upstream and downstream synergy effect, so as to create a benchmark enterprise in the key development fields of Qinghai Province To build an industrial system of coordinated development, inject new vitality into local economic development, employment security, ecological protection and cultural construction.
Under the overall cooperation framework, Duofu Group signed the "Qinghai highland barley and beef and mutton trading platform cooperation project agreement" with Qinghai Grain Group Co., Ltd., and signed the "cooperation agreement on comprehensive development project of doff health care business in Hehuang New Area" with the Management Committee of Hehuang new area, Haidong City, Qinghai Province
It is reported that, relying on the advantages of abundant funds, industrial linkage, integration of production, research and trade, and systematic operation, Duofu group will continue to invest in Qinghai national grain, beef and mutton trading center, agricultural and animal husbandry products trade, health care, cultural tourism, mineral resources, headquarters economy, finance, asset management, medical treatment, education, high-tech intelligent manufacturing and other projects in the future, with an expected investment of 50 billion yuan in Qingdao The western regions, such as the sea, have achieved 100 billion yuan of headquarters economic revenue, contributing to the local sustainable tax revenue every year.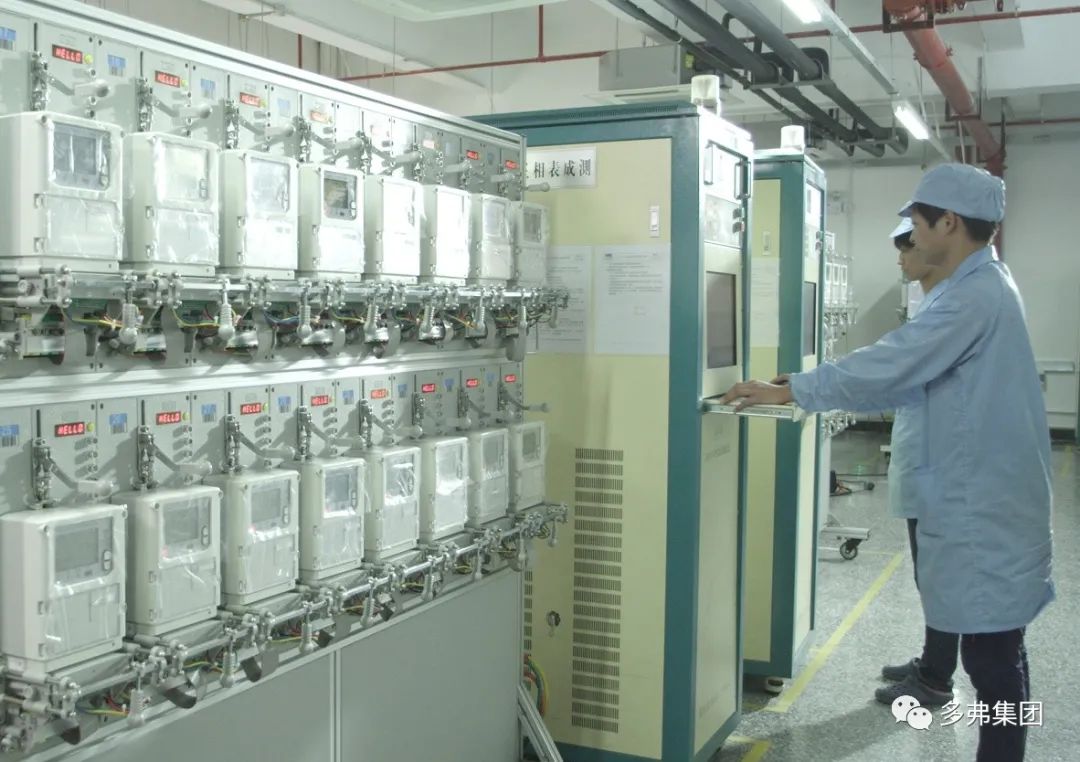 The comprehensive development project of doffer health care business in Hehuang new area covers an area of 3000 mu, with high-end real estate, headquarters economy, hotels and supporting facilities as the construction core, catering, entertainment, hotels, hospitals, schools, elderly entertainment, childre's entertainment park, shopping malls, supermarkets, fitness venues, etc. Duofu group will help Haidong Hehuang new area to develop the concept of ecological green, livable, livable, suitable for business, suitable for culture and tourism, and support to build the new area into a green, ecological and livable model new area.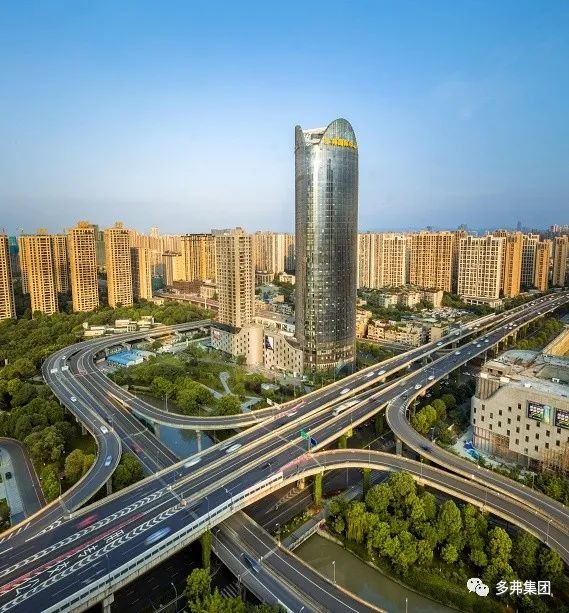 As the leader of the new generation of Zhejiang merchants, Duofu group has a strong growth momentum in recent years. After it was first listed in the top 500 private enterprises in China in 2019, Duofu group ranked eighth in the top 500 Zhejiang businessmen list with revenue of 175.3 billion in August this year.
The person in charge of Duofu group told the reporter that the company's performance has been growing rapidly in recent years, thanks to a series of deepening reform policies launched by governments at all levels. Inspired by the spirit of "doing practical work, walking in the forefront, and bravely establishing the tide", the new generation of Zhejiang businessmen have the courage to explore new models, open up new markets, serve new consumer groups after 90 and 00, carry forward their own advantages and realize differentiated competition.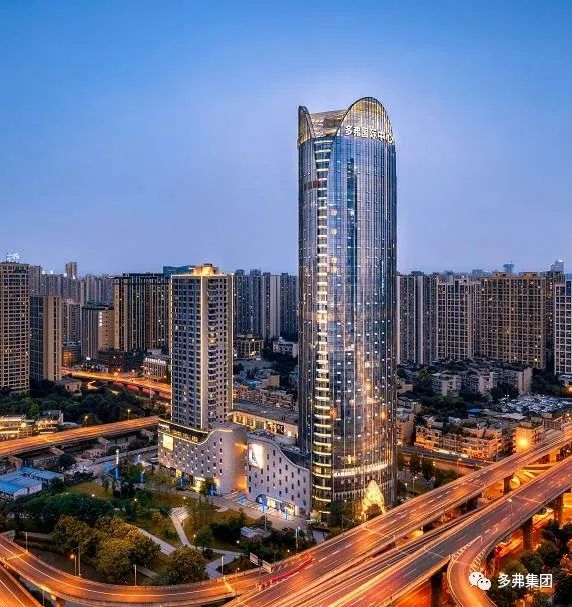 As a new generation of Zhejiang merchants, Duofu group adheres to the strategic orientation of "striving for success with precision and diversity". Its business covers industries such as industry, real estate, trade, investment, culture and tourism. It has realized from a single product to a complete set of intelligent equipment and comprehensive solutions; from primary product processing, traditional petrochemical minerals to new energy industry, environmental protection industry, marine industry, and big health industry, it has achieved the goal of building a new industry The multi-dimensional and all-round transformation and upgrading from local to business globalization.
A real estate industry chain covering investment and financing, design and construction, asset management and asset securitization exit has been established, with an average annual compound growth rate of over 50%. At present, Duofu Group continues to increase R & D investment, strengthen industry university research cooperation, and is working with a number of private enterprises to actively layout high-tech industries such as aviation manufacturing and new energy automobile manufacturing.